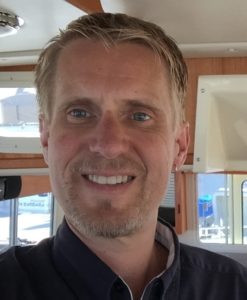 I specialize in corrosion and perform stray current analysis for boat owners and marina operators.  Over the course of ten years working as a marine electrician, I found that underwater corrosion and stray current, while plugged into shore power, was an area of widespread misunderstanding and fear. My services have always been in high demand and it is my duty and pleasure to put my fellow recreational boaters and the marina managers at ease with a professional assessment.
Yearly inspection, assessments and education are key for a safe marina and freedom from injury and liability.
Aside from my testing services, I also offer seminars to boating groups on the topic which have always been very popular.
I hold both ABYC marine electrical and ABYC marine corrosion certifications as well as a Master's degree in education.
Northwestern University,
Evanston
IL  1992
Pacific Lutheran University, Tacoma WA  1989
ABYC
Certified Marine Electrical
ABYC
Certified Marine Corrosion